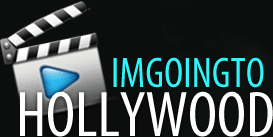 Connor
Thanks for visiting my website! I have been making/acting in films for five years now. I'm from a small town in Idaho which seems like a very far way place from Hollywood. How does a kid 843 miles away from LA get "discovered?" I imagine by luck. I'm trying to make my own luck.
Probably the most frustrating thing for me is I do get audition notices but 99% of the time they want to see me in person. I can't afford on a days notice to fly in to Hollywood then fly back the same day. Some people have let me audition by tape and I have done very well when those opportunities arise. Wish all casting directors would let me audition on tape.
So that brings me back to making my own luck. If you are here on the site that means you possibly saw me on YouTube or maybe a tweet or possibly my latest music video. Maybe you have a copy of my movies that I sell. I have to keep the hope that my movies will be seen by the right person. I only need one person to take a chance on me. People do ask how I got started in making my own stuff. I was tired of adults choosing my fate so I took a class on how to shoot and light. So now I can make a short film or a full length for that matter on my own. Plus, I was tired of working on others people's projects and never getting the footage they promised me. The footage is what you put on a "highlite tape" to show people your work.
Take a look around the site. Fill out the "win my movie" and hopefully I will be sending you a DVD with 7 of my movies on it. I found out I'm not very good at the blog. I need to get better at letting people know what I'm thinking, feeling and doing.
You have any movie ideas? Shoot me an email at connor@imgoingtohollywood.com and maybe I can make a movie based on your idea.
Connor